Chiropractor Bobby Gill D.C.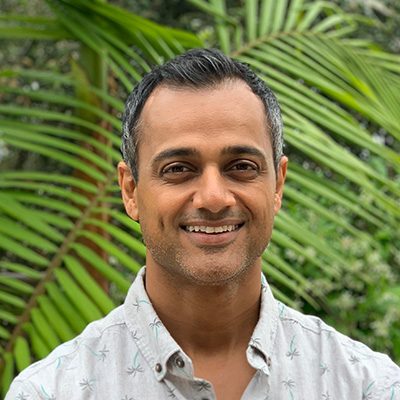 Dr. Gill has been a Chiropractor for the past 20 years and has helped tens of 1000's of patients find relief from their pains. Currently he is serving patients in Newport Beach, Irvine, Costa Mesa, and the surrounding towns within Orange County.
Born and raised in Canada, Dr. Gill attended the University of Toronto then graduating Magna cum laude and earned his doctorate in Chiropractic at the prestigious Life University in Atlanta, GA. He has practiced in New York and in Chicago for most of his career. Dr. Gill moved to San Clemente in 2019 with his wife Jessica and their two boys Alexander and Luca, and their Goldendoodle named Tiesto. Dr. Gill and his wife welcome their baby girl Sophia to the family in 2022.
From a very young age, I was always focused on holistic, natural paths to health and wellness. Being an athlete my entire life, I was skeptical when it came to automatically medicating any health concerns. As a Doctor of Chiropractic, I now can offer patients a natural, more effective way to regain their health and in-turn their life back without the use of drugs and surgery.
I not only take responsibility for caring for patients in my practice, but have dedicated my career to educating and inspiring people to make healthy lifestyle choices. I provide corrective chiropractic care to patients to make lasting changes within the body.
When I founded Strive Chiropractic, my intentions were clear: to provide the best, all-natural chiropractic care in Orange County, to restore my patient's health, and make a significant difference in all aspects of their well-being.

Here are some components that make getting care at Strive Chiropractic in Newport Beach so effective, long-lasting and life-changing:
I treat you as a unique individual; no judgments, no generic approach to your treatment protocol. Your path to health and wellness is as unique as you are, and I respect that.
You learn that that the innate intelligence of the body controls and coordinates all function, healing, and growth of the body travels primarily through the nervous system, and that your body does have the ability to heal.
You come to understand how comprehensive and valuable the chiropractic adjustment is, whether you're currently in good health or poor health.
I integrate your care into a realistic, manageable, and effective schedule. I'm here to fully support your goals and make living life pain-free with full health a possibility and a reality.
Without a doubt, optimum health begins with a healthy spine, yet that's just the starting point, and my treatment focus also includes addressing your nutrition and mental well-being. There is no separating them; if one is off, the others are inevitably compromised. It's my mission to help you restore and rejuvenate yourself to your optimal state of health.
Monday
8:00am - 12:00pm
3:00pm - 6:30pm
---
Tuesday
2:30pm - 6:30pm
---
Wednesday
8:00am - 12:00pm
3:00pm - 6:30pm
---
Thursday
8:00am - 12:00pm
3:00pm - 6:30pm
---
Friday
By Appointment
---
Saturday
Closed